Great sandwiches run in the family.
Our founder Mike knows the importance of a good deli slice. His grandfather was a butcher, his father worked in the deli business, and his family's fridge was always filled with the best cold cuts around.
As you'd expect, he grew up with some pretty high standards for sandwiches. But more than that, he grew up with an appreciation for the way that delicious food brings people together.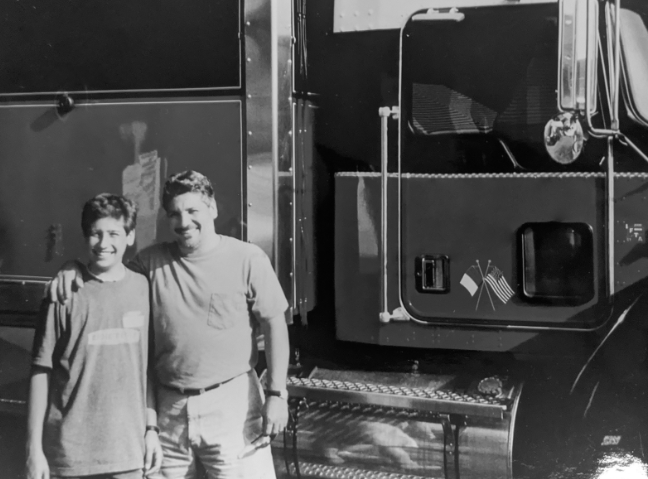 Tradition meets sustainability.
At some point, Mike switched to a plant-based diet for environmental reasons. But when it came time to make a sandwich, none of the meatless options at the grocery store would do. Most were super processed, designed to imitate meat, and, quite frankly, not good.
He realized that if he wanted something up to his standards, he'd have to make it himself. That's when (surprise!) Plant Provisions was born.
Lots of chickpeas, no lab coats.
Our goal from the start was to make plant-based food that tasted like actual food, rather than "imitation" anything. So instead of buying lab coats, we found a sustainable farm in Oregon that would supply us with the highest-quality chickpeas and veggies.
Using these ingredients and a ton of tasty seasonings, we make slices we love to eat—and ones that make the base of a damn good sandwich